Top 9 Must Watch Movies From 2017
Follow us on social media
Are you a movie buff and haven't seen this movies, then you're missing a whole lot.
Good Time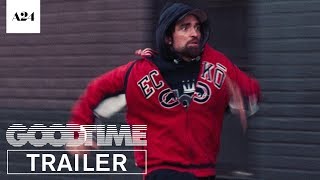 Arguably the finest male performance of the year comes courtesy of Robert Pattinson in Good Time, the latest grungy New York City street drama from rising superstar directors Ben and Josh Safdie (Heaven Knows What). In this breakneck nocturnal thriller, Pattinson is Connie, a low-level hood who finds himself on a desperate search for bailout cash after a bank robbery goes awry and his accomplice—his mentally challenged brother Nick (Ben Safdie)—is arrested and given a one-way ticket to Rikers Island. With a scruffy goatee, disheveled hair that he eventually bleaches a garish blonde, and amoral desperation in his eyes, Pattinson proves a mesmerizing man on the run, his motivations cloudy, his behavior unethical, and his every decision more foolhardy than the last. The Safdies' up-close-and-personal shooting style sticks closely to their protagonist as he falls deeper and deeper into a hole of his own making, ultimately generating an intensity of sound, movement, and mania that makes watching the film feel akin to being on a rollercoaster with faulty brakes.
8. John Wick: Chapter 2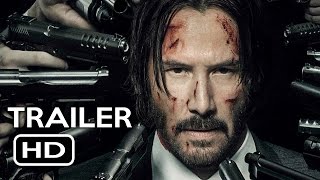 Rarely has a film seemed less in need of a sequel than 2014's John Wick, a self-contained bit of action-cinema perfection. Nonetheless, John Wick: Chapter 2 manages to thrill through a constant barrage of masterful gun-fu carnage, with bullets flying at a jaw-dropping rate courtesy of Keanu Reeves' nattily dressed assassin. Director David Leitch's follow-up is a symphonic orgy of frenzied firearm warfare, with violence here depicted as a culinary art form performed by stylish Zen badasses with philosophical souls. It's akin to a hybrid of Jean-Pierre Melville's noir cool and Marvel's superhero fantasy, all underworld rules and regulations and unbelievable feats of fearsome brutality, with Reeves exuding male-model chicness and powder-keg explosiveness as the epicenter of this murderous maelstrom. While the film's reason for once again forcing Wick out of retirement isn't nearly as gripping as its predecessor's vengeance-for-his-dead-dog motivation, the specifics of Chapter 2 wind up mattering little in the face of so much exhilarating death and destruction.
7. The Blackcoat's Daughter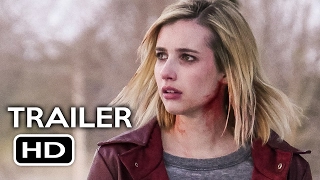 Director Osgood Perkins is the son of Norman Bates himself (actor Anthony Perkins), but he proves to be a horror maestro in his own right with The Blackcoat's Daughter, a beguiling descent into dark, demonic places that's all the more chilling for refusing to chart a simple straight-and-narrow course. In upstate New York, Kat (Mad Men's Kiernan Shipka) is left by her parents to spend winter break at her boarding school alongside more popular Rose (Lucy Boynton); meanwhile, Joan (Emma Roberts) endeavors to hitchhike her way to the school, eventually nabbing a ride with a contentious couple (James Remark and Lauren Holly). What these three girls have to do with each other is a mystery to be unraveled. It's ultimately far less important than the overarching air of loss—of parents, of virginity, of adolescence—and grief that consumes them. It eventually becomes clear that all is not right with this institute and its (Satan-admiring?) staff members. Yet what lingers is the pervasive fear of abandonment, all of it encapsulated by Roberts' final, unforgettable primal scream.
6. Alien: Covenant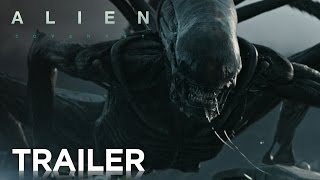 Blending the body horror of his 1979 Alien, the gung-ho combat of James Cameron's 1986 sequel Aliens, and the philosophical grandiosity of his 2012 prequel Prometheus—not to mention the man-and-machine musings of his 1982 Blade Runner—Ridley Scott delivers a biblically scaled interstellar nightmare with Alien: Covenant. Scott's latest spends its first hour setting up a familiar battle between human colonists and angry xenomorphs, after the former decide to investigate a mysterious distress signal from a nearby planet. Yet after expertly going through the tried-and-true monster-movie motions, the director then shifts gears by turning his prime attention to Michael Fassbender's android David—who, it turns out, is an inhabitant of this ancient world. Face-huggers, back-bursters, mecha-doppelgängers, and the most narcissistic-homoerotic sequence in sci-fi history soon follow, with the action immaculately designed for suspense, scares, and sly sinister humor. At once a rousing blockbuster spectacle and an inventive expansion of the franchise's core themes, it's the rare prequel to truly justify its existence.
5. The Lost City of Z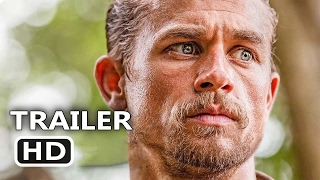 Acclaimed American filmmaker James Gray (Two Lovers, The Immigrant) ventures for the first time outside New York City— and into the dark heart of the Amazon—with The Lost City of Z, an adaptation of David Grann's 2009 non-fiction book of the same name. Such a geographic relocation, however, does little to alter Gray's fundamental artistic course, as his latest—about early 20th century British explorer Percy Fawcett's (Charlie Hunnam) repeated efforts to locate a lost South American civilization that he believed to be more advanced than any previously discovered – boasts his usual classical aesthetics and empathetic drama. Energized by a hint of Apocalypse Now's into-the-wild madness, this entrancing period piece is at once a grand adventure, a social critique about class and intolerance, and a nuanced character study about an individual caught between his love for, and desire to escape, his environment. Led by Hunnam, Robert Pattinson, and Sienna Miller, it's also one of the finest-acted dramas of the year.
4. I Called Him Morgan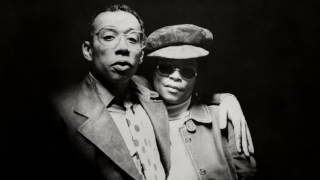 Lee Morgan was one of the mid-century jazz scene's brightest lights, until his life was cut tragically short when his wife Helen fatally gunned him down in a New York City nightclub on the snowy night of February 18, 1972. Using copious archival footage, newly recorded interviews with friends and collaborators, and, most illuminating of all, a tape-recorded 1996 interview with Helen made one month before her death, Kasper Collin's transfixing documentary I Called Him Morgan recounts this sad real-life saga as two separate stories—Lee's and Helen's—that eventually dovetailed, intertwined, and then combusted in horrific fashion. Abandonment, drug abuse, and betrayal all factor into this sorrowful equation, as Collin assuredly conveys the messy stew of passion, need, ego, loneliness, and fury that eventually begat such a calamity. In doing so, it recognizes the jazzy spirit of Lee and Helen's doomed romance—and, also, the riffing-our-way-forward nature of life itself.
3. Okja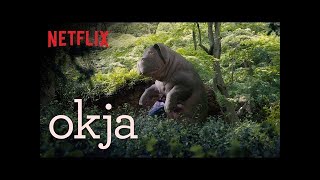 Bong Joon Ho's Okja is many things at once: a rollicking kid's fable about the bond between a young South Korean girl (Byun Hee-bong) and her genetically enhanced super-pig (named Okja); a satiric critique of the corporate food industry; a wacko comedy about transcending cultural boundaries; and a fantastical adventure full of kidnappings and chases, buoyed by over-the-top performances from Tilda Swinton and Jake Gyllenhaal, and culminating with a Times Square spectacular and a Holocaust-esque trip to the slaughterhouse. Most of all, however, it's the year's most exhilaratingly idiosyncratic work, indebted to the spirit of both Steven Spielberg and Hayao Miyazaki, and energized by the distinctive signature of its director. Vacillating between mirthful, madcap and morose on a dime, Bong's latest—about Byun's heroine trying to reunite with Okja after the animal is reclaimed by the conglomerate that created her—is both all over the place and yet assuredly coherent. Whether viewed on a big screen or via Netflix (its exclusive distributor), it's a wondrous whatsit unlike anything you've quite seen before.
2. I Don't Feel At Home In This Word Anymore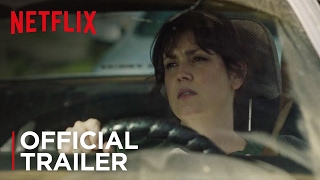 Suspenseful and hilarious, despondent and optimistic, I Don't Feel at Home in This World Anymore is a masterful genre film, one that immerses itself in the small, painful indignities of everyday life, and then casts the battle against those wrongs as a serio-comic odyssey of sleuthing, heavy metal, and nunchakus. After her house is burglarized, nurse Ruth (Melanie Lynsky) partners with her rat-tailed martial-arts-loving neighbor Tony (Elijah Wood) to recover her stolen belongings. Their ensuing black-comedy adventure is grimy, bloody, and ridiculous, as director Macon Blair (best known for his performances in Jeremy Saulnier's Blue Ruin and Green Room) pitches his material as an absurdist neo-noir saga about combatting existential despair. Courtesy of a great Lynsky performance that's equal parts miserable and furious, I Don't Feel at Home in This World Anymore. (which won the Grand Jury Prize at Sundance before premiering exclusively on Netflix) finds humor and horror in the notion that "everyone is an asshole"—and then locates hope in the closing-note idea that, rather than worrying about them, life is best spent in the company of those precious few who aren't.
1. Lady Macbeth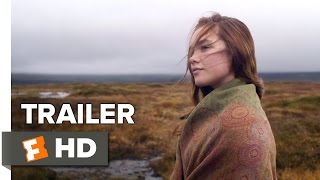 Hell hath no fury like a woman oppressed, as is shockingly born out by William Oldroyd's phenomenal feature directing debut—an adaptation not of the Bard but, rather, of Nikolai Leskov's 1865 novel Lady Macbeth of the Mtsensk District. In a breakout performance of coiled intensity and ruthless cunning, Florence Pugh is Katherine, a young woman sold into marriage to an older landowner (Cosmo Jarvis), whose nastiness is only surpassed by that of his domineering father (Christopher Fairbank). That union is rife with problems from the start, though despite the film's Shakespeare-referencing title, the path it wends is an original and horrifying one. Suggesting a period piece version of a film noir saga as envisioned by Stanley Kubrick, this twisted feminist drama is rooted in contentious racial- and gender-warfare issues, employing a meticulous formalism to recount its cutthroat story about Katherine's at-any-cost attempts to attain liberation. Like its protagonist, it's a film that's placid and refined on the outside, ferocious and pitiless on the inside.